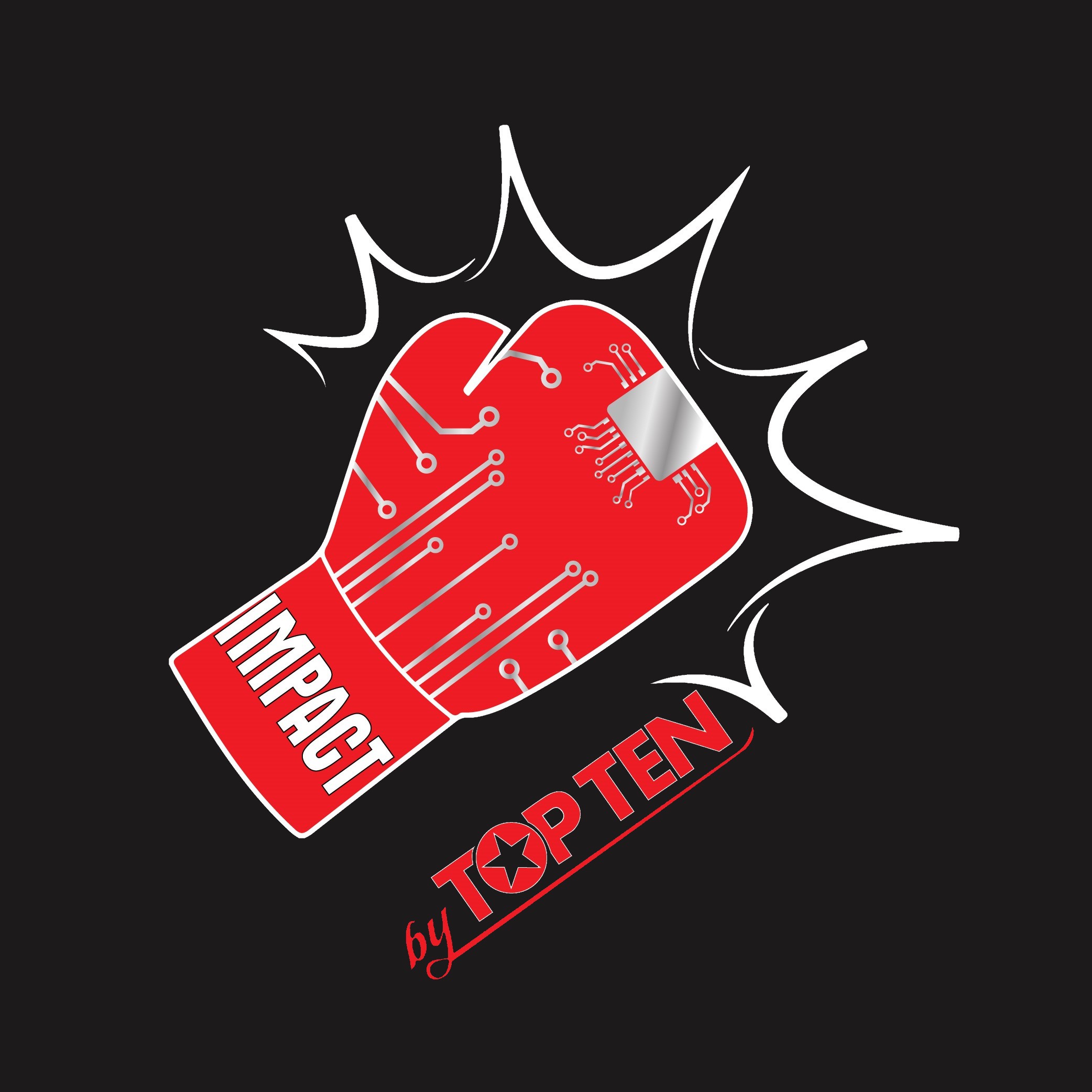 The new way of Martial Arts training.
IMPACT
In cooperation with Top Ten, Sportdata and Blue Danube Robotics we invented the first Boxing Glove, which is able to accurately measure impact, punching force, acceleration, speed and much more. This patented product is designed to combine a high-end boxing glove with state-of-the-art technology for high effective training. The easy-to-use software package includes a large range of functions from high performance trainings to fun sport games and performance diagnostics to evaluation and assessment tools.
We invented the world's first boxing glove that can accurately measure IMPACT, punching force, acceleration, speed, and more. This patented product was developed to combine a high-quality boxing glove with state-of-the-art technology for highly effective training. The easy-to-use software package includes a variety of functions. These include a powerful training to funny sports games and performance diagnostics as evaluation and assessment tools.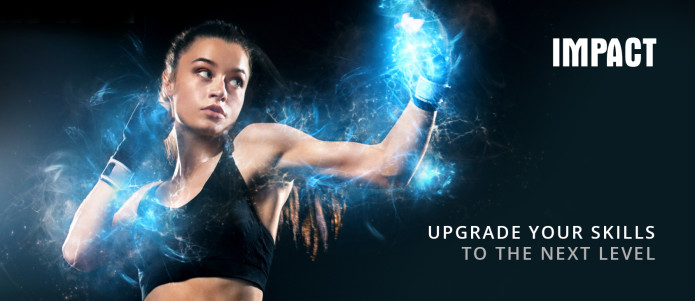 IMPACT:
The
New
Generation
of
Martial
Arts
Training
Would you like to experience a unique dimension and discover a new world of boxing? Then come and join us! The world's first smart boxing glove "IMPACT by TOP TEN" is equipped with an innovative SMART TECHNOLOGY. These gloves contain specially developed, patented and powerful sensors. These sensors send all essential information such as impact, force, speed, acceleration and the number of boxing strokes to your mobile device via a supplied APP. 
Another highlight is the worldwide connection via multi-user sessions. Train with athletes and professionals from all over the world and fight live in virtual rankings from your living room. The applications are particularly user-friendly and can be individually expanded with various add-ons. Constant software updates ensure that the system develops further.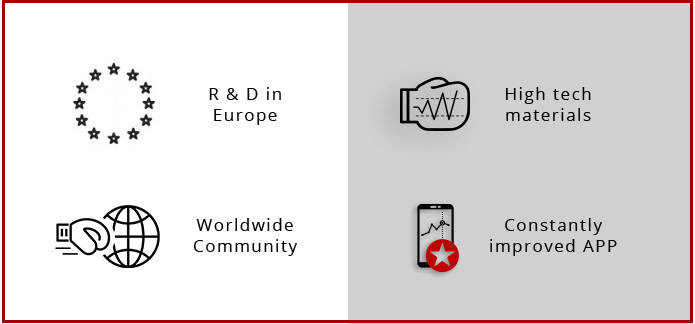 To control training sessions
To analyze training sessions
To analyze the psychological status
To compare martial artists among each other
To have fun

Punching Force Measurement
Acceleration Measurement
Technique Recognition
Speed Calculation
Training Tool

Multiuser Sessions (Training Rooms)
Achievements/Personal Bests/Goal Settings
High-Intensity Interval Training (HIIT)
Individual Training Zones.
Leagues
Voice controls
Battles
Tournaments
Augmented and Virtual Reality
User Profile
Training Calendar and timeline
Social Media connection
First Martial Arts Endurance Performance diagnostics
It is important to note that IMPACT is more than just these features. In fact, consider it as a continuously developing system that revolutionizes Martial Arts.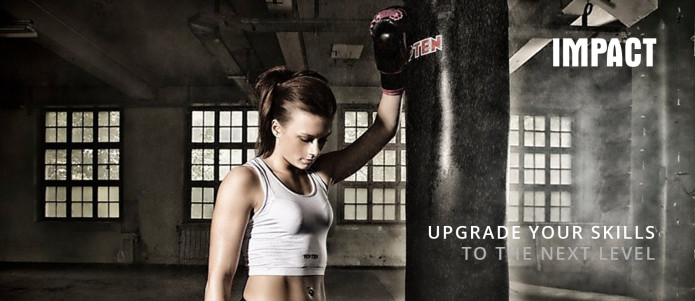 More than ever, we are keen to determine what we do and when. From now on with the new boxing glove generation "IMPACT" from our SMART TECHNOLOGY Lab, you decide when your boxing training takes place. The sensors inside the dimensionally stable and robust TOP TEN gloves do not affect the wearing comfort. You furthermore, easily transfer the data via app on your mobile device and can exactly see how powerful and effective your punches are. Other detailed information is shown, saved and can be compared with the results of other training partners online, at any time.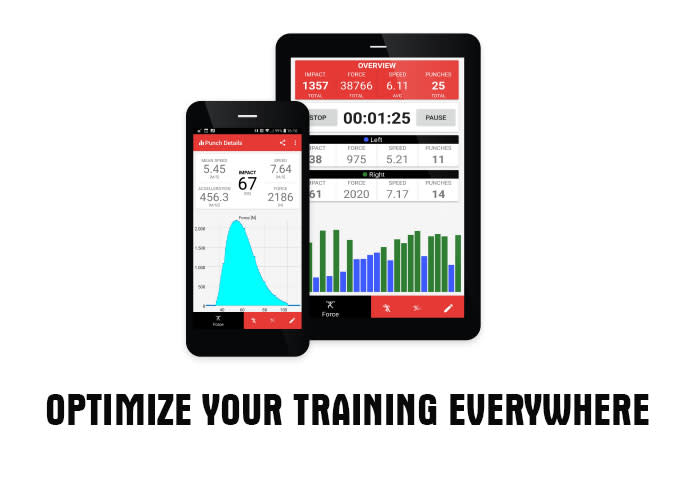 Other detailed information is shown, saved and can be compared with the results of other training partners online, at any time.

Innovative SMART TECHNOLOGY
TOP TEN quality
Increased motivation with multi-user features
Easy social media connection
Permanent quality control
First boxing glove with valid force data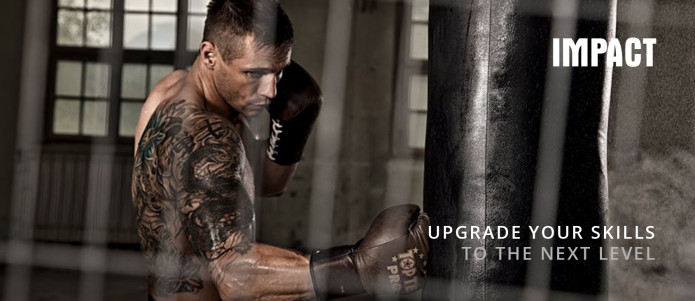 In multi-user sessions, you can start a real-time battle with a partner anywhere in the world. Set your training goals together and compare your results directly. The preinstalled sports games provide even more fun, which can be used as an extension to the warm-up phase. By putting together, a personalized training plan, athletic goals can be achieved faster and result in an astonishing increase in performance.

Another, real revolutionary feature is currently being developed at the Centre of Sport Science of the University of Vienna in collaboration with Innovative Sport Technologies and Sportdata. The worldwide first valid and reliable Martial Arts- specific endurance performance diagnostics helps you to determine your temporary performance state as well as the effectiveness of your training period.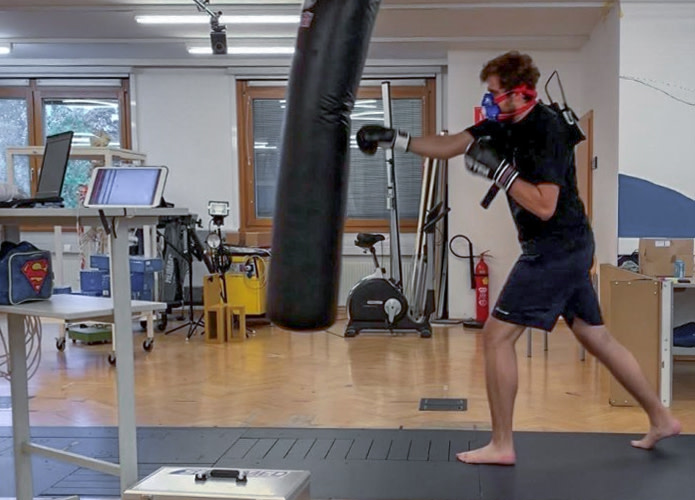 This device was specially developed and tested by the Centre of Sport Science of the University of Vienna to ensure highest sensor accuracy and longevity. The gloves are tested with step tests including peak forces of up to 5000 Newton and durability tests with up to 20.000 hits or more. That constitutes one of the hardest tests for Martial Arts equipment worldwide in order to ensure highest accuracy and longevity of the product.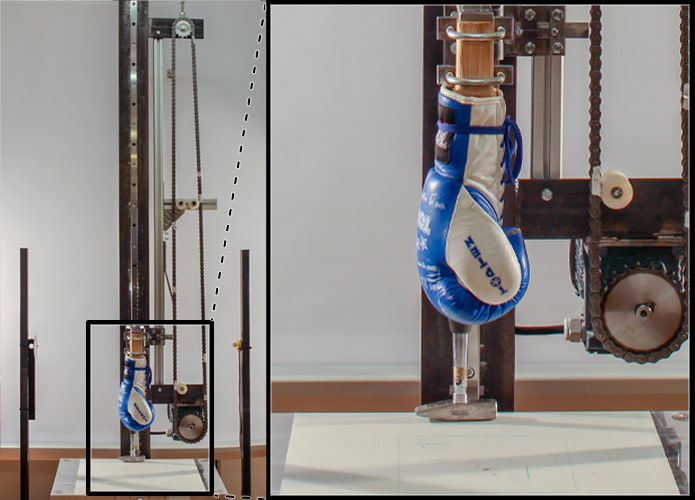 This new machine for our product test has high sensor accuracy and intelligent data processing methods, therefore, our "IMPACT" gloves guarantee highest level diagnostic solutions.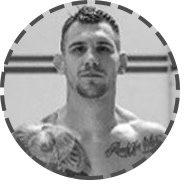 Aleksandar Rakic
MMA/UFC World Ranking Nr. 10
"I was able to test this new device and I'm just blown away from the performance of the gadget. I will get myself the gloves as soon as they are available and I'm sure they will help me to enhance my skills and climb to the top of the UFC ranking. You are just as professional as you train!"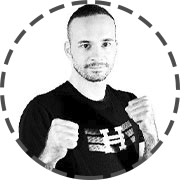 Zsolt Moradi
PF Kickboxing world champion and record holder
"I already had the chance to try this innovative product out a few times, and I can tell that its potential impressed me. Kickboxing is a rapidly growing and developing sport aspiring to be part of the Olympic Games, and such game changer ideas like the Impact line could make the difference. The "Impact Gloves" and hopefully soon the "Impact Equipments" might help for the Sport of Kickboxing to achieve its biggest goal in the near future, once the product reaches its final version."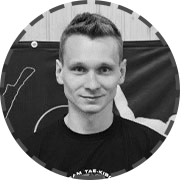 Levente Bertalan
LC Kickboxing world champion and coach
"I was able to test the prototype gloves in my club Team Tae-Kibo for 2 weeks. 11 fighters used them several times a day. Besides regular trainings, we used the challenge mode a lot and even reached over 3000N. The IMPACT gloves kept their promise. They are the best martial arts gadget I have ever used. I'm looking forward to getting the final version."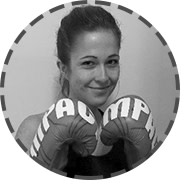 Anna Lichtenegger
Kickboxing athlete
"I had the chance to test the gloves in our club and was amazed by the several useful features the app offers, even though it's still a prototype and a lot more options will follow later on. I'm already looking forward to using the gloves in my training and the promo video also made me curious about future games, which will certainly be interesting for a far bigger market than just experienced fighters. I think, it's definitely going to be a fun gadget for everyone interested in boxing and martial arts, especially as it offers you the chance of high-quality training for both your gym and your home."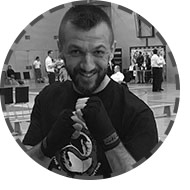 Sadik Menkovic
Kickboxing athlete
"I was able to try IMPACT a few weeks ago with Levente Bertalan as my coach, holding the pads for me. My first session already lasted 45 minutes. Due to the increased motivation, I wasn't able to hold up my hands for much longer. It's a great product, especially for different martial arts to compare and improve their punching force."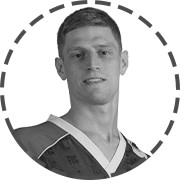 Roman Bründl
PF Kickboxing world champion
"I believe the IMPACT gloves are going to be the best gagdet for boxing on the market once they are on sale. I have tried them and was fascinated by the instant feedback that is provided. Not only the number of your punches but more important also the power and speed is measured in realtime. This online tracking gave me motivation to keep going and keep pushing my speed, frequency and power for all my punches. And in addition it is an overall object feedback for every boxing workout and by that allows you to see your improvement over time like nothing else."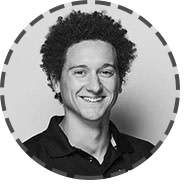 Nikolaus Rohrer
Vitura Personal Trainer
"To include boxing in personal training is high standard. The highest standard is using science-based training gadgets as IMPACT. Our clients love to see their effort in real time. Perfect tool for every personal trainer to raise their clients' motivation and skills!"
In partnership with the Institute of sport science of the University of Vienna, we are keen to optimize the features of IMPACT- an innovative sports technology- for the benefit of Martial Arts.  For sure, it is our responsibility to ensure that our sensors are of high standards and quality. Consequently, the Institute of Sport Science of the Univerity of Vienna in partnership with Innovative Sport Technologies has developed a new testing station for quality control.  Therefore, the longevity and performance of our products are constantly being checked by a team of independent sport engineering researchers.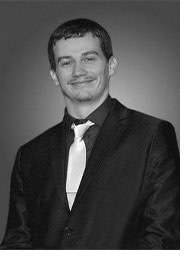 Dominik Hölbling
CeO of ISTec (Innovative Sport Technologies)
Project management, funding management, sport science and product testing
"Developing IMPACT was one of the biggest challenges in my life but I'm very happy with the current prototype and will do everything to further improve it until the end. We will go the extra miles to offer the best product."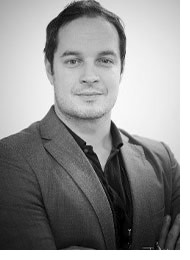 Roland Breiteneder
CeO of Sportdata
Software management
"As lecturer for software development at the Technical University of Vienna I am currently involved in all kinds of software projects, but this is one of my favourites because I think we can make a real IMPACT for the fighters around the world."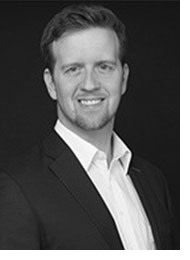 Christoph Lichtmannegger
CTO, Sportdata
IMPACT Software development
"The most fascinating part of this project for me arises from the combination between this novel data source and smart software development. We are able to revolutionize martial arts training, sports gaming and performance diagnostics within one project by using machine learning and expert systems. That's nothing less than amazing."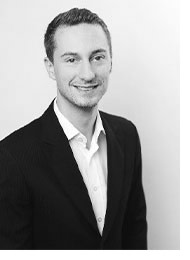 Andreas Baldinger
COO of Blue Danube Robotics
Production of sensor-pad, technical consultancy
"High-Level products with complex combinations of materials and electronics are our specialty. IMPACT provided some interesting challenges and demanded materials that withstand everyday hard use by professional martial artists. I believe that we found a perfect solution to satisfy the customers."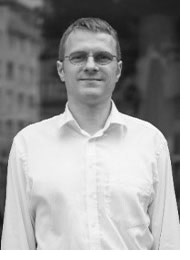 Michael Zillich
Co- Founder of Blue Danube Robotics
"Developing a high-tech product for the sports market was a particularly challenging but also fun project. Being able to accurately measure impact forces during normal everyday training lifts sports science to a new level - not to mention the ambitions of users training with our product."

The TOP TEN "SMART TECHNOLOGY Lab" was started with the "IMPACT" glove project in 2017 and has been accompanied by strong partners ever since. The Austrian start-up company ISTec Innovative Sport Technologies is just as much a part of the development team as the company Sport data Event Technology. Together with the sporting and manufacturing know-how of TOP TEN, it has been possible to create a revolutionary training solution for boxers of all levels. Whether in the gym or alone at home in the living room, whether professional or amateur athletes, the virtual age is finally entering the fantastic world of Martial Arts. 
TOP TEN is an established brand in the martial arts industry. For more than 25 years TOP TEN has been developing market-leading boxing gloves and boxing equipment. Now is the time to combine smart technologies with martial arts. Together with our partners, it is our mission to digitalize the martial arts industry and to develop the best equipment for the individual athlete. With this product, we guarantee well-known TOP TEN quality.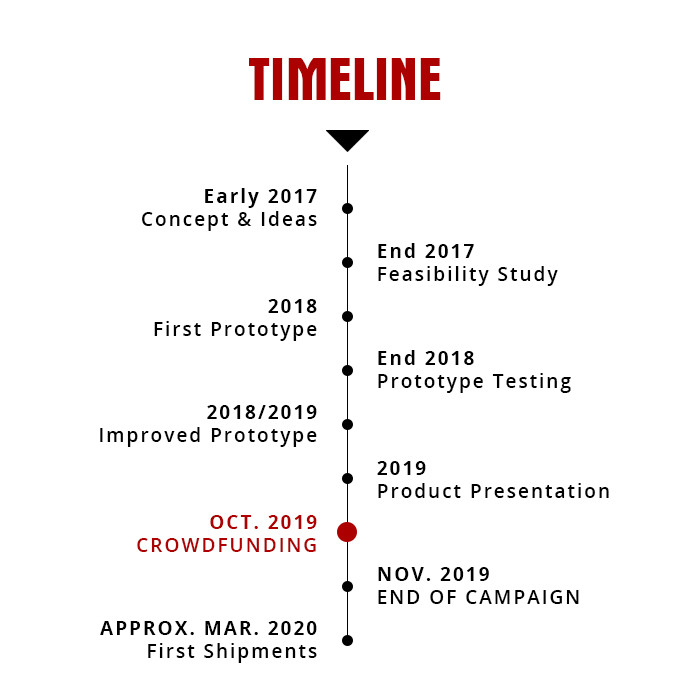 We truly believe in Indiegogo as a platform where like-minded entrepreneurs and early adopters create innovative, disruptive and challenging projects.
IMPACT by TOP TEN is a new generation of intelligent products. Indiegogo connects us with people like us; people interested in facts, early adaptors and technology enthusiasts. We firmly believe that we have created a product that many people want, including ourselves. We are also looking forward to every feedback and inquiry about our IMPACT glove by TOP TEN. 
With your support, we are able to finance the molding and mass production of the glove. With your contribution, you will not only secure an original product but also prepare the basis for further smart products of the TOP TEN brand.